Congratulations to our own Robin Coulter who is celebrating 20 years here at Melton Public Library!  Whoo hoo!!!  (4/9/2018)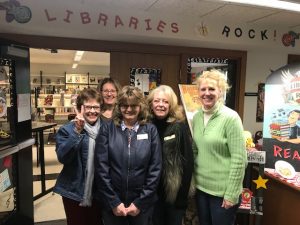 ---
     ~  On-going Classes ~
4/26  Stained Glass, 
10:00 a.m.
FULL  (8)
5/3   Mother's Day Cards,
5:30 p.m.

(2 seats left)
5/22 Spinning Wheel Program (come, watch & learn),
5:00 p.m.

  (open)
6/12 Family Mobile,
10:00 a.m.

  (5 seats left)
6/21  Aprons, 
10:00 a.m.

(7 seats left)
7/12 Scrap/picture books,
10:00 a.m.

(open)
7/24 Computer Class,

1:00-3:00 p.m.

(8 seats left)
---
Voting for the Indiana Early Literacy
FIREFLY AWARD

is coming!
Starting Monday, January 29th through May 16th every child in Indiana, aged 0-5,
may vote one time (with a caregiver) for the Indiana Early Literacy FIREFLY AWARD

.
Working with an adult, a child chooses which title he/she likes from the ballot
below, circles that choice, and then turns it in at the library.  Libraries will then email
their totals to the Indiana Center for the Book.  AND there is a good possibility
the favorite book chosen will be able to be checked out later in the summer! 
Hooray!
---
Our first mandala…..      (Winter of 2016)


 
…and the finished product!