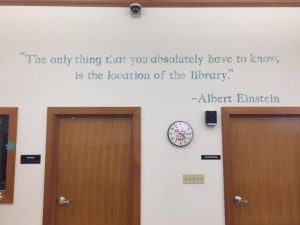 So what's all the "hoopla" about you ask?  It's exciting!  It started May 1st.  It's a new digital media service with over 500,000 titles …instantly available!  No waiting! You will have immediate access to movies, full music albums, eBooks, eAudiobooks, TV episodes, comics, and graphic novels.  Sign up now!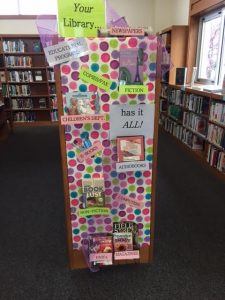 This is a neat display about what
all the library offers it's patrons.
Check it out!
This is our "Poet Tree!"
Come by and read up on
some of the best loved
American Poets.
One of America's greatest living writers,  David McCullough
Barbara G. Mertz, an American author and
Egyptologist  a.k.a authors Elizabeth Peters
and Barbara Michaels.  (9/29/1927 – 8/8/2013)
                                                                 Library Card sign up month!  Your passport to the World!
Wooden Spinners Class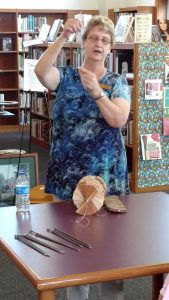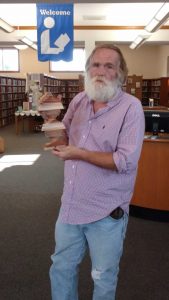 DNR  representative Dana Reckelhoff presented a very interesting
presentation "Land Under the Lake" Patoka.

Pumpkin making class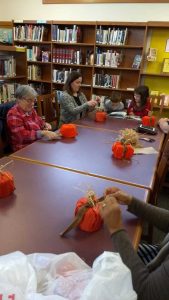 Second Annual
Christmas Corner Boutique !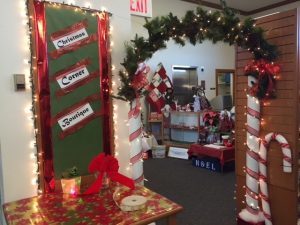 A nice turnout of patrons and Friends to make their very own jewelry boxes
 Clothespin Snowflakes

  Spinning Wheel demonstration by Autumn Bough
 Family Mobile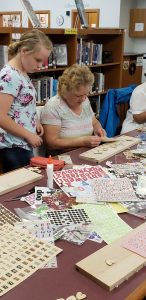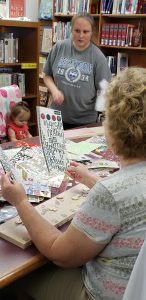 Apron tie dying class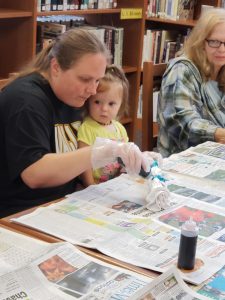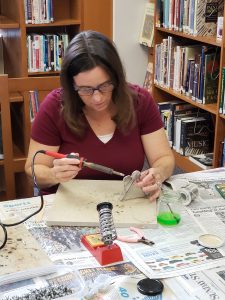 Thanks to Jo Ellen Reynolds for leading a class for stain glass.
Everyone enjoyed making their stain glass angels.
Thanks to Tina Hobson for assisting our patrons with their
baby food jars decoration project.