So what's all the "hoopla" about you ask?  It's exciting!  It started May 1st.  It's a new digital media service with over 500,000 titles …instantly available!  No waiting! You will have immediate access to movies, full music albums, eBooks, eAudiobooks, TV episodes, comics, and graphic novels.  Sign up now!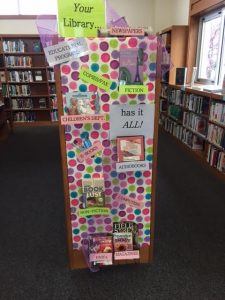 This is a neat display about what
all the library offers it's patrons.
Check it out!