Meetings are held in the library's meeting room on the third Thursday of the month at 5:30 pm.
Next meeting will be Thursday, January 18th at 5:30 pm.
The Friends group helps with many of the library's special events including a monthly Silent Auction comprised of donated items from the community. They also coordinate 3 large book sales a year. Proceeds from these events continue to help support the library.
Individual dues are $5.00 a year.  Lifetime dues are $50.
Mission Statement: The purpose of the Friends of the Library shall be to maintain an association of persons interested in libraries:to stimulate the use of the library's resources and services; to receive and encourage gifts, endowments, and bequests to the library; to support and cooperate with library services and facilities for the community.
The Christmas Corner Boutique opens
Saturday, December 2nd at 10:00 A.M.
 (Sponsored by the Friends of Melton Library)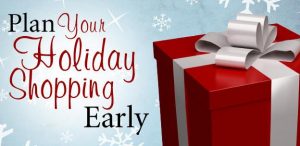 6″ Poinsettias on sale now!!!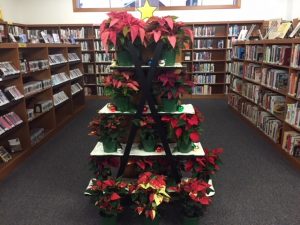 Last day for shopping will be Saturday, December 9th 'til 2:00 P.M.
---
The Friends of Melton Public Library recently purchased a new flag with the International library logo on it!  We are displaying it  proudly!
---